Daily Log: 2018-08-20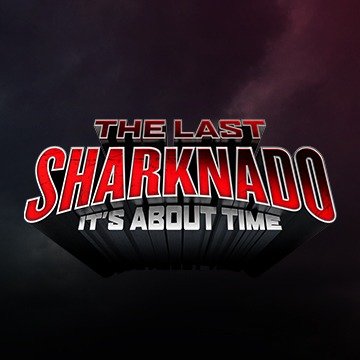 Hey Crew,
Since I posted that image, let me start there.
I'm a fan of some offerings SyFy has put out. Sharknado is by far the most ridiculous series of movies I've ever seen. They're meant to be awful, but at the same time, they provide a great escape. My Favorite Daughter and I have seen all 6. Tonight we watched #6 and laughed throughout. That's the joy of Sharknado. For those that haven't seen any of the movies, treat yourself. The first is your typical SyFy bad. The rest know exactly what they're doing with the cameos, the increase is the campiness and the over-the-top scenes. Honestly, disconnect your brain, stop asking "Why?" and just enjoy the ride. That's all these movies are for.
I wish I'd written something like this, but honestly, something like this in book form would most likely fail. #justsaying.
Now you know my TV viewing choices 🙂
On the writing front, I got a few more chapters knocked out and will, with a little bit of more time in the chair, get my intense read-through completed tomorrow. Then new words will start to happen. yes, I know where everything is going. That's not the point of this read through. I've been away from this work for some time and really need to get back into the headspace I was at when I stopped. I'm picking up a few little things I'd forgotten that I'll need to bring back around at the end and I'm glad I did this read. It's been worthwhile.
That said, I can't wait to start dropping books starting next month. I was talking about my plan with a friend and wow am I excited all over again. We know for the foreseeable future I'll be dropping a book a month for the next 6 months at least. I've seen people post that you should do a book a week for 6 weeks, but that's a bit aggressive and I don't want to do that. I want to give myself breathing room. I'd rather keep as much of a buffer as I can. That will help me keep that book a month flow continuing for more than 6 books.
If all goes right, I should be able to write a book every other month. That's if I go slowly. Last year we saw I was capable of doing over 90,000 words in a month. Can I repeat that performance? We shall see.
I know for this little jaunt to be successful, there are some things I'll need. 1) Good content. Content is king. If my stories suck, I'm sunk from the get-go. I think I can tell a good story based on past feedback (I've tried not to look at reviews in a long time) I think I'm good there. 2) Good Covers. My Favorite Daughter is going to school for media design. This is in here wheel-house and we'll be working closely together. Beyond a good cover, we need to make sure each series looks like they're in their own series, and we need to make sure there's a visual cue so people understand that overall, these series all tie together. That's the bigger challenge. 3) Good blurbs. I need to make sure that the blurbs I've got are proper for the stories. That will take a little work, but I've got Dean Wesley Smith's book on how to write blurbs and I'll be re-reading that one and getting to work.
Beyond that, I hope to also convert everything from CreateSpace to another form to do the print books. I also need to get my butt in front of the microphone and start recording. Those will both take a bit of time. I don't know that I'll be dropping everything at the same time, but I will do my best. Let's see how it goes.
I've got to get off to bed.
Until Next Time!
Stay Awesome!